SERVPRO Can Perform Storm Flood Damage Restoration in Your Denville Home
9/17/2022 (Permalink)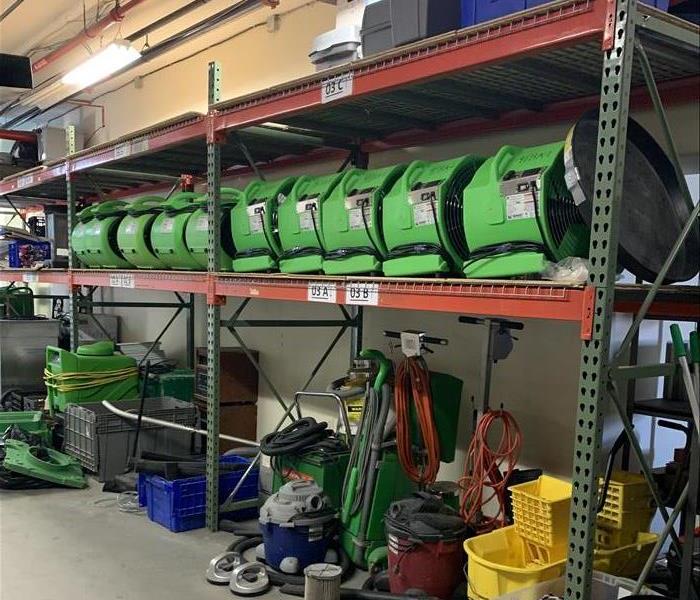 Safe flood removal for your Denville property needed? Call SERVPRO to make it "Like it never even happened."
Storm Flood Damage in Denville Calls for Professionals
Very few things can make a homeowner feel as helpless as when faced with the risk of an external flood hitting them and the potential damages it may leave behind. To ensure your house is safe and minimize the damages, you must contact flood restoration specialists like SERVPRO.
Flood water is "black water" or category three water, which usually has contaminants, confirming the need for professionals to handle the restoration process. To minimize overall damage, we can perform storm flood damage repair in your Denville home as quickly as possible. SERVPRO is always ready to provide homeowners with the necessary restoration services should they find themselves in such a situation.
We have a rich documentation process that makes it easier for you to make claims to your insurance provider. A full restoration of your property might take multiple pathways depending on the situation, but SERVPRO's overall process involves such steps as:
Assessing the damages caused.
Pumping the water left behind.
Safe removal and disposal of any irreparably ruined contents and furnishings.
Cleaning and decontaminating the house to remove potential chemical, biological and environmental contaminants left behind.
Checking the building to identify structural damages that might cause hazards at the moment or in the future.
Complete drying and dehumidification to ensure no water residues are left behind to avoid mold infestation.
Smells are among the major problems that flood damage leaves behind. At SERVPRO, we use different deodorizing techniques, products, and equipment to deal with foul odors. Our team can use dry fogging to deodorize the house since it does not pose the risk of moisture damage that wet fogging can cause. The deodorants we use in this situation are usually solvent-based. They pass through a heated space where they vaporize into small particles that can fight the odors even in the most hidden places.
If you want a fast and efficient flood damage restoration process, contact SERVPRO of North Morris County at (973) 983-5657. We're Faster To Any Size Disaster.