Different Issues Caused by Flood Damage in Denville Homes
2/11/2022 (Permalink)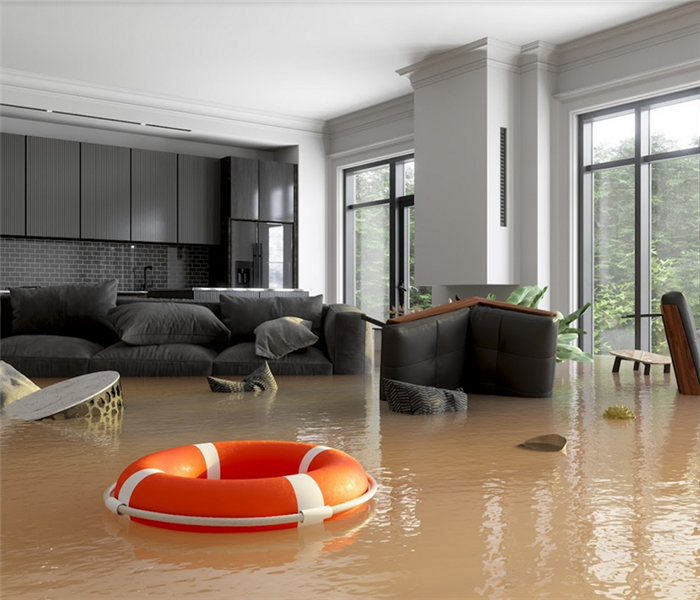 When flooding affects your home, team SERVPRO can help. Contact our certified team for effective flood damage remediation services.
SERVPRO Evaluates Denville Homes After Flood Damage to Reveal Severe or Hidden Damage
A flooding incident at your Denville home can be the genesis of many problems. Resolving them can be costly, risky, or highly inconvenient. Seeking help from a professional restoration team can prevent some if not all of these problems.
The severity of an incident and time are the main factors influencing the issues you have to address after flood damage at your Denville home. Time, in this case, can mean the duration the main incident affects your property or the duration damages remain unresolved. On the other hand, severity is the level of negative forces that impact your home, whether rain, winds, or fast-moving groundwater. SERVPRO has resources to match any flooding severity.
A severe flooding incident can cause:
Appliance damages
Damage to structural and electrical installations
Septic and well water system damage
Mold contamination
Although you can anticipate many problems when you inspect how an incident affects your house, some issues can surprise you. For example, appliance damage is expected when items are submerged in floodwater or shattered by physical impact. However, high humidity can also negatively impact them by corroding internal components. SERVPRO can help by moving or covering items. Actions such as timely dehumidification also help counter the impact of flooding on electronics.
Many structural materials are vulnerable, including frames, wall panels, and ceilings. If water enters through the roof, the ceiling is left sagging. Groundwater, on the other hand, affects walls several inches or feet above the floor. Structural supports might also swell, rot or warp.
Floodwaters leave chemicals and biohazards in a home. Mold contamination can develop if the property remains flooded for over 48 hours. Our SERVPRO teams have appropriate PPE to venture into affected properties safely.
SERVPRO of North Morris County provides the resources you need after flooding. Call us at (973) 983-5657 for solutions that counter flood damage, "Like it never even happened."