About SERVPRO of North Morris County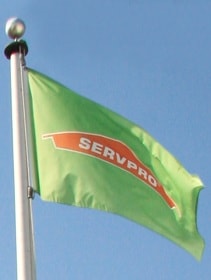 Thomas Irvolino, III
Owners of SERVPRO of North Morris County
Customer satisfaction is one of the driving forces for the work that we do. Because we have a SERVPRO franchise that is locally owned and operated, we are helping our neighbors and friends to restore and recover their properties after water, fire, and storm damage situations. We can quickly provide free estimates and thorough inspections of damaged properties to help get the needed restoration work started as soon as possible.
Experienced Professionals Ready to Help
We understand that more than ever, you want to make sure that the professionals that enter your home are credible technicians experienced in restoration and recovery practices. Our team only hires after extensive background checks to further show our unwavering commitment to customer satisfaction. We invest in developing our cleaning and restoration technicians to provide customers with experts that can begin cleanup fast after water and fire disasters. Our roster includes many industry certifications, including:
Water Restoration (WRT)
Fire & Smoke Restoration (FSRT)
Applied Microbial Remediation (AMRT)
Carpet Cleaning (CCT)
Odor Control (OCT)
Upholstery and Fabric Cleaning (UFT)
LEAD Certification
EPA Lead Certified
A Fast Response for Water and Fire Damage Restoration
The pace that our team can reach damaged homes and businesses throughout the county can make a difference in the expense and the time that restoration ultimately takes. We combat the unnecessary damages and destruction to your property through a prompt response that begins with pre-stocked trailers loaded with water and fire restoration equipment, cleaning products, and mitigation instruments. Our experienced roster of technicians is available 24/7 to mobilize when disasters strike to reach homes fast to help.
More than a Restoration Company for Morris County
The commitment that we have for the county and its residents goes beyond our integrity and honest restoration work. We also understand that being a responsible entity in Morris County means helping its residents to have a better life in whatever ways that we can. We reinvest our time and resources into organizations like the American Cancer Society, Wounded Warriors, the Salvation Army, and St. Jude Hospital.
Insurance and Payment Information
For a stress free claims process, SERVPRO works with your insurance to help manage the insurance process and paperwork.
Certifications
AMRT - Applied Microbial Remediation Technician
ASD - Applied Structural Drying Technician
FSRT - Fire & Smoke Damage Restoration Technician
OCT - Odor Control Technician
UFT - Upholstery & Fabric Cleaning Technician
WRT - Water Damage Restoration Technician