Managing Air Quality During Mold Remediation in Denville Homes
8/8/2023 (Permalink)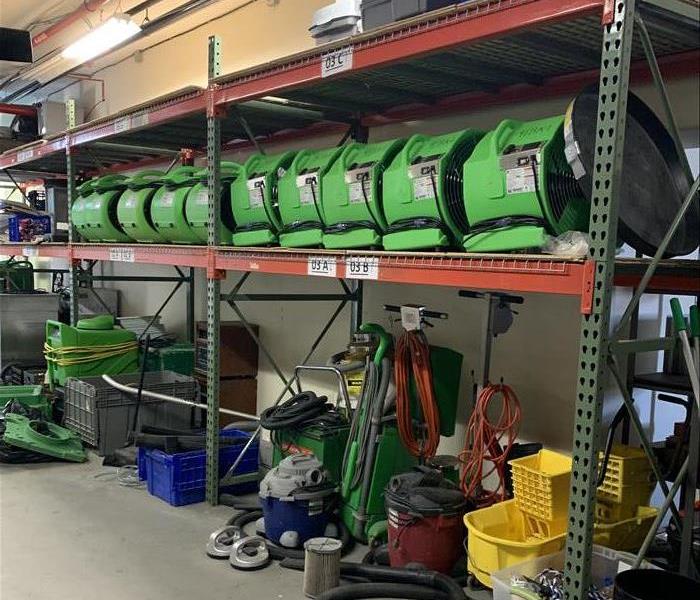 We have the equipment and knowledge to remediate mold damage and improve indoor air quality in your Denville property.
Mold Restoration by SERVPRO® Protects Your Denville Home's Air Quality
Mold contamination primarily manifests in materials where its colonies grow, causing visual and physical changes. However, the issue also affects other aspects of your Denville property, including the indoor air conditions. SERVPRO uses comprehensive mold restoration approaches to address all the problems.
In most cases, air quality deterioration worsens during the mold remediation done in Denville properties. Before that, most mold surfaces are undisturbed and thus do not release particulate matter into the air. The only likely impact is from the musty smell released as the colonies propagate. Finding a way to remove the mold without releasing debris into the air is critical for indoor air quality, and SERVPRO can help.
Actions that protect air quality during mold removal
Establishing airtight containment before demolishing moldy areas
Using a HEPA-filtered vacuum for efficient removal of mold debris
Running air filtration devices to remove airborne particulate matter
Mold develops along the areas of a property with moisture spikes or retention, so it rarely spreads to all sections. Separating the contaminated areas from the rest of the property is one way to maintain air quality. Our SERVPRO crews thoroughly inspect properties establishing mold spread patterns or pockets of hidden moisture, thus determining how to establish containment.
Types of containment
Source containment, where only the moldy materials are wrapped in plastic bags
Local containment, where an enclosure is created with plastic sheets around affected areas
Full-scale containment, which covers the entire property and separates it into different sections
Other Ways Containment Helps Safeguard Indoor Air Quality
An airtight containment prevents disturbed mold debris from spreading beyond the affected area during restoration processes such as demolition and abrasive cleaning. However, there are other benefits too. For example, our SERVPRO technicians set up an equipment room to store dirty equipment and clothes or a decontamination area covered from floor to ceiling with plastic sheets to clean the soiled equipment, ensuring they do not cross-contaminate other areas.
SERVPRO of North Morris County conducts mold remediation safely by establishing the necessary safeguards. You can reach us at (973) 983-5657 - We're Faster To Any Size Disaster.