Water Damage Repair in Denville Is Efficient With SERVPRO's Help
5/25/2023 (Permalink)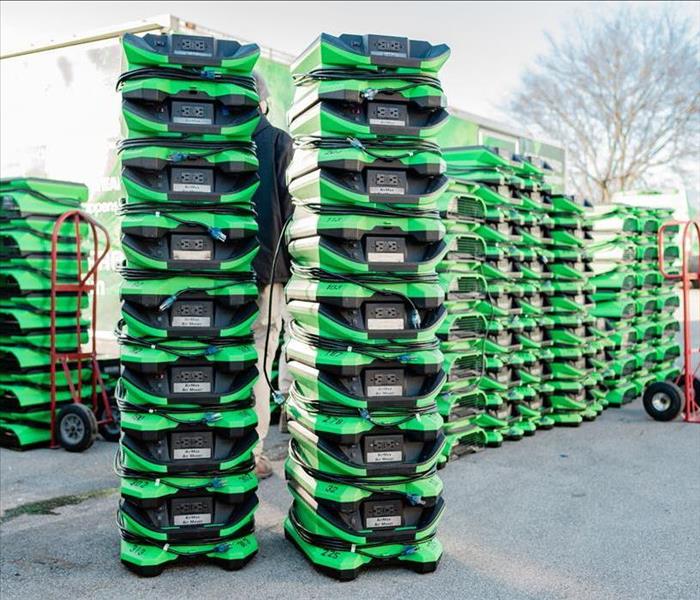 Call SERVPRO of North Morris County at (973) 983-5657 for assistance from a professional remediation company.
What to Expect from Water Damage Repair in Denville
It is essential to call a restoration firm quickly after a leak. Professionals can dry water relatively fast, about 24 to 48 hours after the incident. It can take many days to dry a home with severe damage.
SERVPRO® can perform water damage repair in your Denville residence correctly the first time. Poor cleanup after a water disaster can cause issues like mold growth and contamination concerns. Ceilings, walls, and floors can deteriorate because of water damage. Our team can perform water damage restoration by taking these steps:
Conducting an inspection
Extracting standing water
Drying and dehumidifying affected areas
Cleaning and sanitizing all surfaces
Repairing and reconstructing damaged materials
Conducting An Inspection
Our SERVPRO technicians can conduct a water damage assessment to identify the water source and water damage class. By identifying the water damage, we can determine the drying and dehumidification required.
Extracting Standing Water
Our SERVPRO team can remove stagnant water through extraction. We can use a squeegee wand to extract water from hard surface flooring and a carpet wand to extract water from carpets. Our team can also use infrared cameras or moisture meters to uncover hidden pockets of saturation underneath floorboards or behind walls.
Drying And Dehumidifying Affected Areas
We can use equipment like air movers and dehumidifiers to dry affected areas.
Cleaning And Sanitizing All Surfaces
Microbes can grow in water that has pooled for several hours. Our SERVPRO technicians can eliminate microbes by using antimicrobial products. We can also use equipment like air scrubbers and HEPA vacuums during sanitization. HEPA vacuums are specialized vacuum cleaners that can capture large amounts of tiny particles from surfaces and keep them contained for later disposal.
Repairing and Reconstructing Damaged Materials
It may be necessary to remove unsalvageable parts like medium to low-density trim boards, carpet padding, and ruined drywall. Our team has expertise in reconstruction and can return your home to preloss condition.
When you have water damage, you can count on SERVPRO of North Morris County to repair it efficiently. Contact us at any time at (973) 983-5657.