Conducting Water Damage Repair in Rockaway
8/13/2022 (Permalink)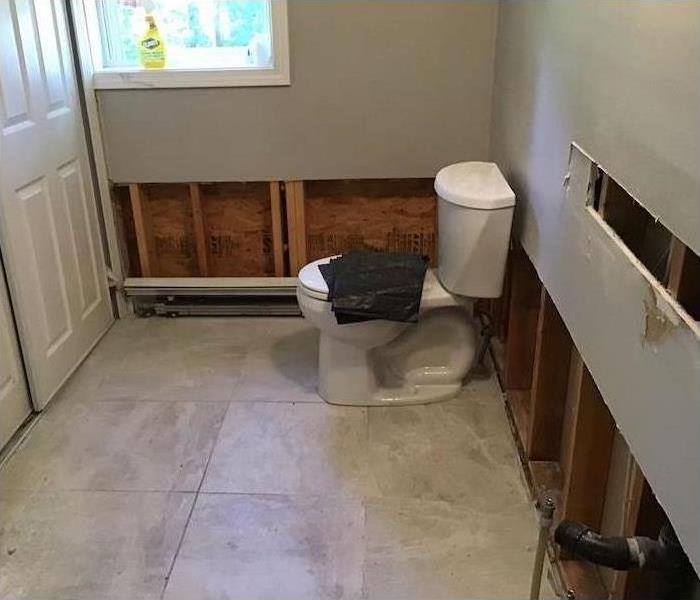 Don't let your home be a victim of water damage, SERVPRO of North Morris County is only a call away.
SERVPRO Aids with Rockaway Water Restorations
Everyone has most likely been in a situation where their toilet has plugged up and won't flush at some point in their life. In many of these scenarios, the issue can be easily fixed by using a plunger and pulling up the debris that is restricting water flow. In other cases, the water can back up where it flows out of your toilet. Or, if your sewage line is blocked further down the line, water could come up and out another drain such as your bath or shower.
Whenever our SERVPRO technicians work on water damage repair in Rockaway, the first thing we do is find out where the moisture entered your home. Once we locate the source, we then determine if the source is clean water or if there is a chance of contamination. If water came from a source like your kitchen sink faucet, it would be clean water and classified as category one damage. If the moisture leaked from your washing machine's drain, it could contain contaminants, and we treat it as a category two scenario. But, if your toilet or sewage line backs up, the likelihood of contamination is high, and the project gets labeled as category three.
When dealing with sewage or black water, we take extra precautions to protect our crew, like ensuring they get equipped with the proper personal protection equipment (PPE). We can also take measures to ensure the contamination doesn't spread, like building containment chambers and using air scrubbers.
Actions we can take as a part of the restoration process:
Water Extraction Services
Decontamination of Contents and Building Materials
Sewage Cleanup
Black Mold Inspections
Any time sewage water backs up and contacts any of your contents or building materials, call SERVPRO of North Morris County at (973) 983-5657.