Types of Water Damage Repair for Denville Homes
6/29/2022 (Permalink)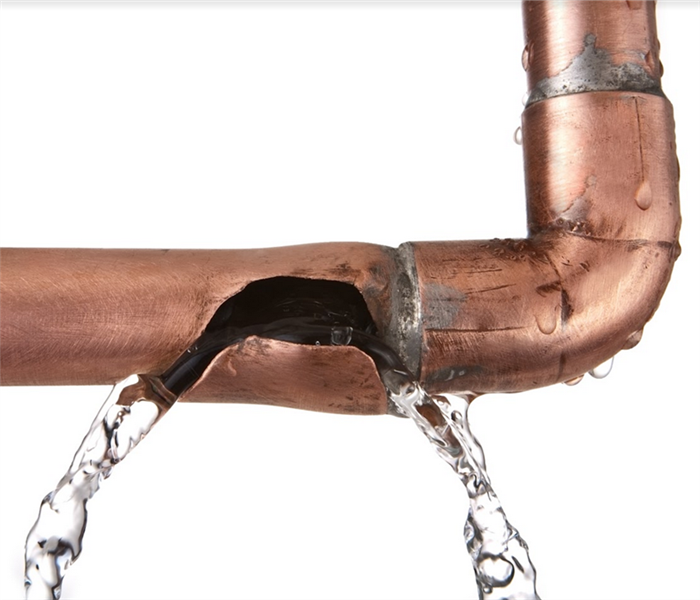 Whether it's a broken pipe or another type of water damage, SERVPRO is here to help. Contact us 24/7 for professional remediation services.
SERVPRO Does Water Damage Repair from the Start
With the destructive capacity of water emergencies like burst pipes or flooding, many situations require repairs and reconstruction. Understanding how our experienced professionals can help achieve these restoration goals is important in the decision to trust SERVPRO with post-disaster recovery.
Mitigative Repairs
Water damage repairs for Denville homes often begin as soon as our SERVPRO restorers first arrive. Multiple types of corrective measures can protect the property and prevent worse damage. Some of the common mitigative repairs for households include:
Controlled Demolition - This recovery phase involves removing compromised portions of building materials per water exposure and the element's physical condition. Controlled demolition can also provide access to damaged areas of the property, such as structural cavities.
Board Up Services - Post-water damage conditions can have exterior wall systems and structural elements compromised and vulnerable. Board-up services stop intruding water and protect the property from greater possible damages.
Plumbing Repairs - leaks and burst pipes are not uncommon, but the main water service to a household cannot remain unrepaired. Early action gets taken to restore this utility.
Flood Cutting

Another avenue of water damage repairs is creating and ultimately replacing flood cuts. This is a less-invasive method of accessing wet structural cavities without substantial demolition.
Reconstruction and Build Back
As full-service contractors, we waste no time after the restoration completes to begin reinstalling missing building materials. Seamlessly transitioning to build-back services saves customers time and money over pursuing and vetting a secondary contractor. SERVPRO is here to help.
Even with the hundreds of different ways water damage could impact a home or business, damage repairs are often necessary. Many look to the experience and prompt response of our SERVPRO of North Morris County to get this process started beginning as soon as we arrive. Call us today at (973) 983-5657.