Fire Restoration Inspections for Rockaway Homes and Businesses
6/29/2022 (Permalink)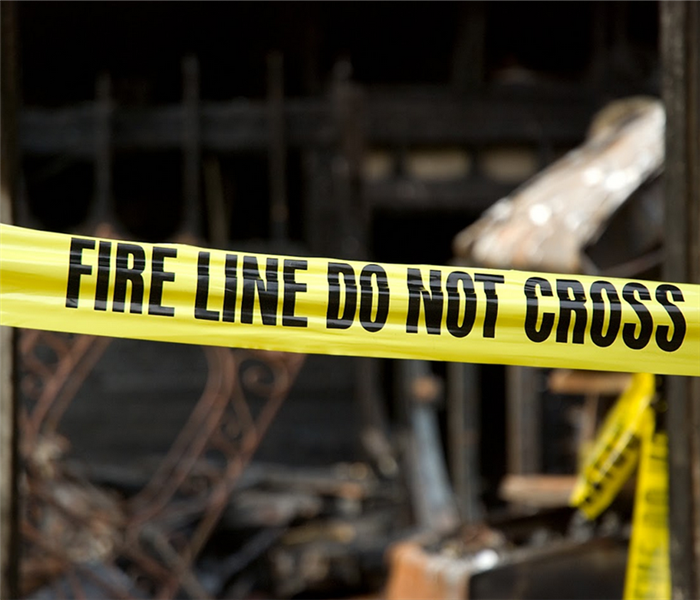 Fire damage needs to be handled quickly and effectively. Team SERVPRO is available anytime and has certified technicians who are ready to help.
Inspections Occur Before Fire Restoration Services
Fire and its effect on a property vary greatly from one site to the next. Careful damage assessment should always be conducted by experienced professionals to meet the needs of insurance providers approving a damage claim and to get restoration started quickly.

Creating a Job Scope and Estimate
To get fire restoration underway in your Rockaway home, responding technicians must have an idea of the work and the expected timeline to appropriately manage all the moving parts of the cleanup. Production management of our SERVPRO team conducts detailed damage assessments to create thorough estimations and restoration plans that focus the efforts of the fire damage technicians for:
Surface cleaning
Deodorization
Debris removal
Structural drying
Inspecting the Structure

Fires can be highly destructive to the structural integrity of your home. Building materials must be inspected to ensure they do not require removal and replacement. Weakened structural elements can collapse or fail, which is a hazard for the home.

Evaluating Damaged Contents

It is important to evaluate the condition of contents in the property as well. Personal belongings can be in the damage path, so at-risk objects are moved to a safer structure area when feasible. If damage has already occurred, on-site and off-site cleaning is needed. The inspection process catalogs an item's current condition to choose one of these actions.
Full-Service Restoration Solutions

We can begin cleaning and restoration once we have the appropriate information about a fire-damaged property. Post-fire recovery combines surface cleaning, loss mitigation, content recovery, and build-back services. We are a full-service recovery provider with FSRT-Certified technicians and a general contractor license.
Inspections play an important role in allowing our SERVPRO of North Morris County team to understand the work's scope and the condition of affected building materials. We provide a fast response to damaged properties to get this evaluation and assessment started to ensure the right tools and personnel reach the site quickly. Call now at (973) 983-5657.