The Hazards of Flood Damage in Denville Properties
7/19/2022 (Permalink)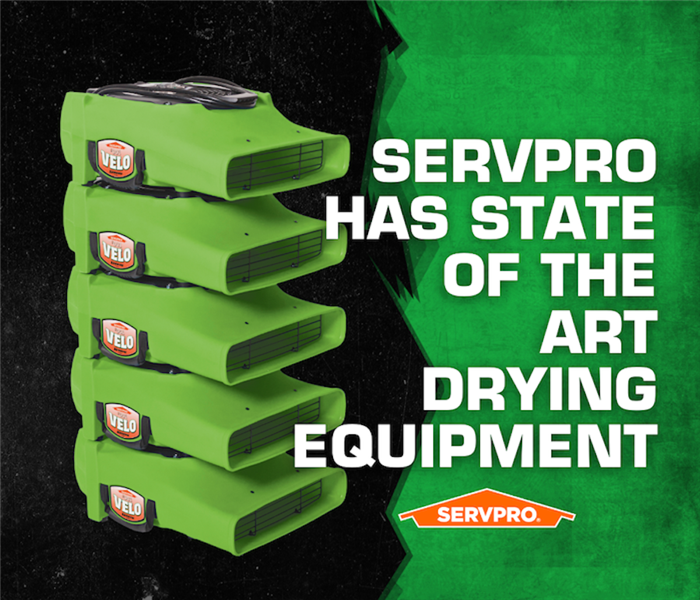 Flood damage restoration for your Denville home needs the attention of SERVPRO. We use state of the art equipment for all jobs.
Flood Damage Can Destroy Homes
From rising creeks and streams around Denville to natural disasters that overwhelm the city with severe weather conditions, flooding has been a part of many homeowners' lives. We are a trusted name to help with post-flood recovery.
Structural Compromise Concerns
Flood damage to Denville homes can impact the structure the most. From the penetration point to the degradation of exposed building materials, we must complete widespread controlled demolition to help.
Safety Hazards After Flooding
The safety of our technicians and the occupants of the house is a priority of our SERVPRO team, so we work fast to identify hazards and avoid threatening situations. After flooding, there are a few common safety hazards that could exist:

Shock Hazards – In some scenarios, standing water can pool around outlets or other electrical pathways to charge the water.
Debris – Solids in the water and particulates carried in with the flood can present risks to the health and wellbeing of those exposed.
Infestation – Intruding floodwater can carry insects and animals into the house that SERVPRO must remove to restore the property.
Standing Water with Solids

Water removal services can be a priority for arriving technicians, but flooding is an obstacle in many cases. Solids and debris in the water cannot be managed by all of the extraction units in our inventory. Instead, we rely on trash pumps and vacuums to remove these pools.

The Possibility of Contamination
With any flooding, contamination can only sometimes get ruled out entirely. Instead, most scenarios require water exposure and impacted materials to be treated as a blackwater event like a sewage backup. Contaminated materials must get handled carefully and disposed of, meeting strict guidelines.
Your home can be severely damaged by flooding and water intrusion. As leading flood restoration experts, SERVPRO of North Morris County works to provide rapid mitigation strategies to overcome the hazards of flooding. Call us now at (973) 983-5657.