Can SERVPRO Help Denville Homeowners in Fire Damage Restoration?
8/24/2021 (Permalink)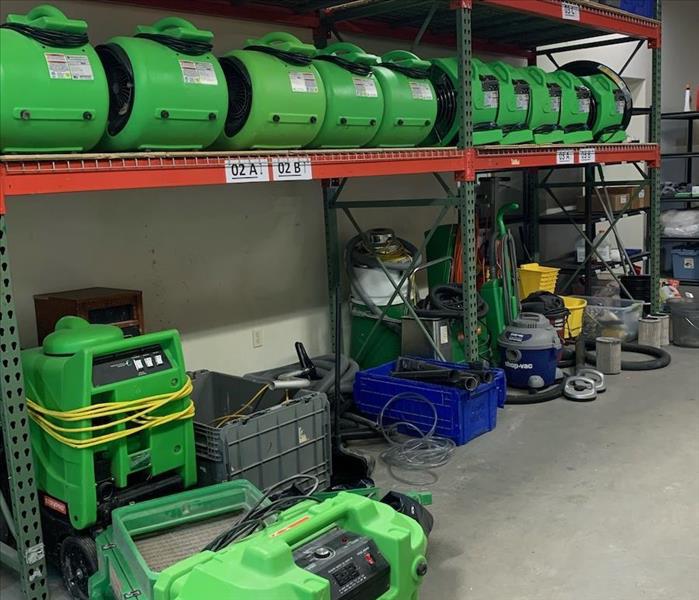 Fire and soot damage restoration services by SERVPRO are second to none. Call now for the help you need.
SERVPRO Can Handle Any Size Fire Damage Restoration in Denville
One of the biggest challenges in fire damage restoration of Denville homes is cleaning the smoke and soot residues deposited on walls and ceilings. SERVPRO technicians use various cleaning methods on ceilings and walls depending on the type of surface and extent of the fire and smoke damage.
SERVPRO technicians use both dry and wet cleaning to remove smoke and soot residues during fire damage restoration of your Denville home. While dry cleaning is used on non-washable surfaces, wet cleaning is a method of choice of SERVPRO techs to clean painted walls and ceilings. The most significant advantage of wet cleaning is that the water-based cleaning product has a decisive cleaning action and can cut through sticky and difficult-to-remove residues.
How do SERVPRO Techs Clean Painted Walls During House Fire Cleanup in Denville?
Many painted surfaces in your Denville home can be wet-cleaned by SERVPRO techs. The most common paints used in residential buildings include-
Water-Soluble Paints: These might have latex or vinyl plastic as a base and can be cleaned with water-based cleaning agents if the paint has been cured for at least 30-90 days. That said, as such paints tend to absorb smoke, they need to be pre-cleaned with a dry cleaning sponge before using wet cleaning.
Oil-soluble paints: Also known as enamels, these are commonly found on woodwork and trim. Gloss and semi-gloss paints fall under this category as well. Oil-soluble paints are much easier to wet-clean than water-soluble paints.
Call SERVPRO of North Morris County at (973) 983-5657 to consult with one of our experts regarding your restoration needs.