SERVPRO Training Makes Denville Mold Removal Safe and Effective
5/29/2021 (Permalink)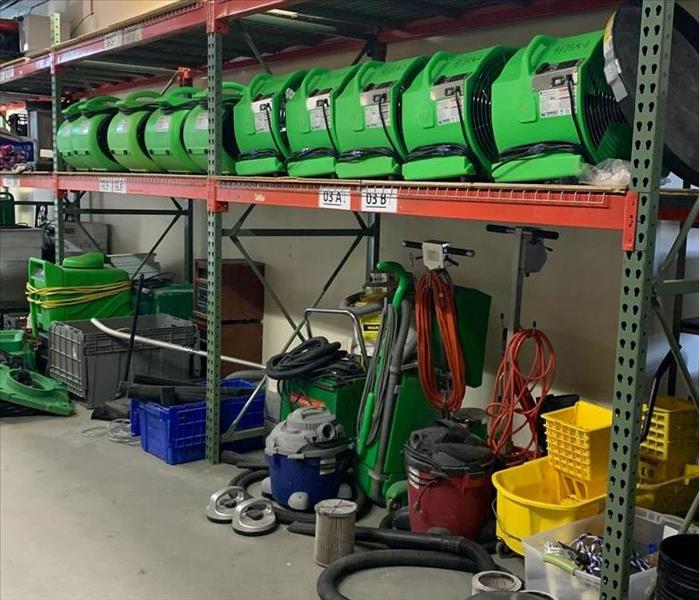 SERVPRO of North Morris County can show you why mold is nothing to play with in your Denville home. Call us today for assistance.
How the experience of veteran technicians means faster and better Denville mold removal
Mold contamination can be a severe problem for your home. Mold can spread around the house unless specific steps are taken.
Part of the reason why SERVPRO is considered a local mold removal expert in Denville is thanks to our ability to implement safety protocols. Between our industrial-strength equipment and our strict technician training regimen, we both stop the spread of mold and return the building to a safe and normal state. SERVPRO mold specialists receive training to:
Establish "clean rooms" for decontamination
Operate HEPA vacuums and air filtration devices
Identify and remove dangerous black mold
Install plastic sheets as barriers against spores
Safely dispose of contaminated materials
Improper implementation of these measures can fail to stop the spread of mold. SERVPRO crews contain veteran mold damage technicians that know how to identify problems and fix them before consequences can occur. One common mistake made by newer personnel and corrected by our veterans is a gap in plastic sheeting. These gaps can allow spores to pass through and interfere with our creation of negative air pressure spaces. With experienced eyes on the lookout for mistakes, our interventions have become widely known for their efficacy.
SERVPRO of North Morris County can help with mold infestations of any size and severity. Call us at (973) 983-5657.