The Beginning of Water Damage Repair in Denville Offices
6/29/2022 (Permalink)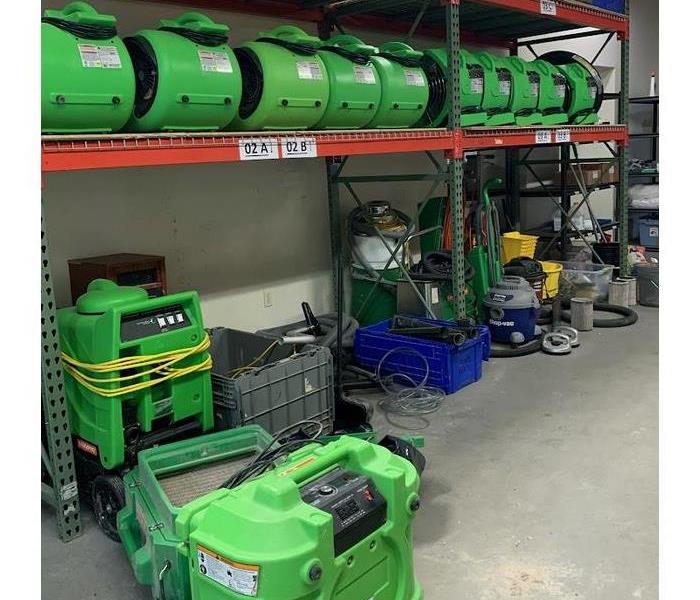 SERVPRO has the equipment and professionals to help your office with water damage repair. Contact us 24/7 for water removal services.
Water Damage Repair Means Controlled Demolition
Offices can be quickly shut down by water, as operation often relies on electronics and the full availability of the space. We prioritize the repairs needed to get you working again.
What is Controlled Demolition?
Water damage repairs for Denville office buildings typically begin with demolition. After disasters, we must remove compromised portions of building materials before repairs can be feasible or possible. Several types of installed elements can be impacted in your office, including:
Carpeted Flooring - short pile carpeting is a standard installation for flooring in the main areas of an office. Without padding underneath, this thin carpet layer quickly becomes saturated by standing water and often requires removal.
Drywall - this is one of the most porous building materials used in modern construction, so it quickly becomes overwhelmed by moisture and water exposure. After a brief time, bloating and swelling require sheetrock to be removed, at least in portions.
Is the Rest Dry Enough?

SERVPRO should evaluate the rest of the exposed structure for dampness and moisture concerns. Persistent water damage that goes unresolved can lead to mold development and other structural integrity issues. We use several sensors, detection devices, and thermal imagery to determine where moisture has migrated to and the appropriate response from our technicians to resolve these caches of water where found.
Replacement by Experienced SERVPRO Professionals
With many structural elements missing from the office building, we rely on our general contractor license to prove our experience in build-back services. We can quickly replace missing ceiling tile and drywall, especially when the framework was not removed.
There are many areas of an office building that can become damaged by water and flooding events. The urgency of these situations requires our SERVPRO of North Morris County team to respond quickly. We have mitigative strategies to overcome pressing concerns. Give us a call today at (973) 983-5657.