Does Mold Removal in Denville Require Controlled Demolition of Some of the Home?
3/4/2022 (Permalink)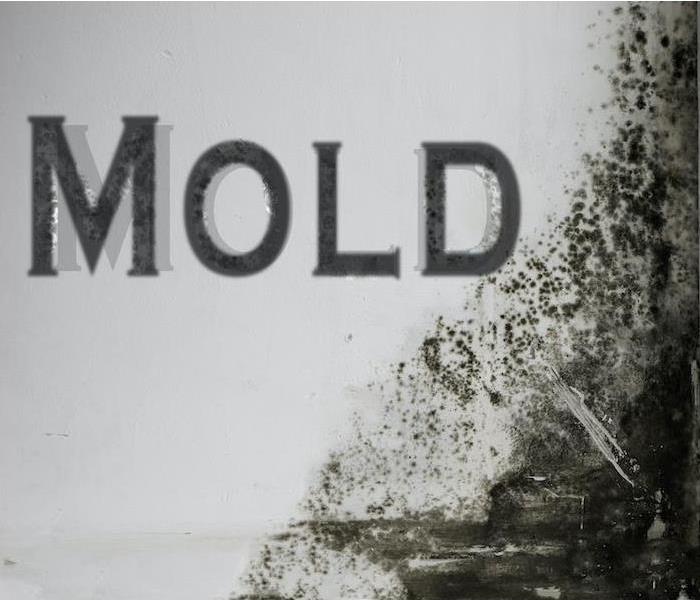 Mold damage presents in many colors and grows very fast. Call SERVPRO at the first sight. We are standing by 24/7 for your emergency call.
SERVPRO Technicians Can Accurately Judge the Necessity for Heavy-duty Mold Intervention
Mold problems arise quickly and rarely go away by themselves. It normally requires an individual or team of professional mold remediation technicians. One of the reasons teamwork is so crucial to mold remediation is the removal of mold-infested materials. To get to the root of a microbial infestation often means removing parts of a wall or ceiling assembly. Walls and Ceilings are commonly built on top of a solid wood frame. The wall we see is the outermost layer which is usually made of plaster or Gypsum board. The cavity between framing and drywall allows walls to breathe and prevent sweating or other high-humidity damages. However, in some situations, mold can occur at the core of the wall assembly, the framework. We help with:
Mold Damage
Mold Remediation
Ceiling and Wall Mold
Enlisting Denville's mold removal experts can help reduce the overall timespan and workload of remediation. Pulling away drywall or ceiling boards can be messy work requiring more than one person to dispose of infested materials correctly. After pulling away outer layers, our team at SERVPRO can gain access to the framework beneath. Sometimes supplying hot, dry air and exposing the framework of a building assembly can significantly reduce mold. To make sure, we can spray the mold with specialist anti-microbial chemicals to prevent it from building back up as time passes.
Anti-microbial chemicals and biocides are registered with the Environmental Protection Agency as safe to use in home environments.
Thanks to our dedicated production technicians, clearing and disposing of debris is a quick and easy job.
Moisture problems or microbial buildup inside vents can often be the core problem with recurring mold growth issues.
We offer expert assistance for your home. Contact SERVPRO of North Morris County for Mold Removal at (973) 983-5657.