Keeping Your Denville Office Going During Mold Removal
7/19/2022 (Permalink)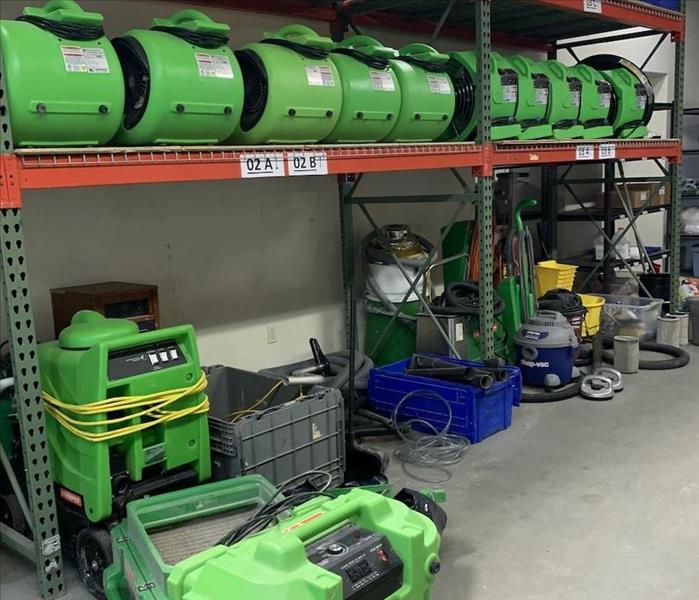 Mold damage remediation services for your Denville business should call SERVPRO. Our technicians have the training and experience for all phases.
We Contain Mold Removal Actions
Understanding that many businesses do not reopen after disasters, it is important to ensure that you have the right personnel and experience to resolve mold damage and its effects on the office. SERVPRO professionals can overcome mold and prevent it from spreading with containment measures like:
Physical barriers
Negative pressure machines
Air filtration
Erecting Containment Barriers
The best way to keep the rest of the building safe during mold removal in Denville offices is by constructing physical barriers. Temporary walls are created with polyethylene sheeting and wood seal in mold spores and prevent migration. It is also important to cover returns and vents of the HVAC system and any other openings.

How Does Negative Pressure Work?

Air moves from high to lower pressure, creating a workspace with negative pressure prevents cross-contamination into the nearby work areas of your office while remediation is underway. An intricate ventilation system creates this condition.

HEPA Air Filtration

HEPA filters often work with a membrane trapping particulates and microbes as small as 0.3 microns. We can dramatically reduce spore activity by running these filtration devices in the work areas. HEPA 500 air scrubbers are small and portable units convenient for these needs.

Monitoring Progress and Migration
Throughout the cleanup and restoration, continual monitoring will be necessary to ensure that active spores are not breaking the containment and seeking new hosting materials in the running areas of your office building. Air sampling could help, but moisture monitoring can show what areas are potentially targeted in the building.
You can appreciate the importance of keeping up production even with remediation or restoration services underway. While things might not operate fully as they did during this time, there are steps SERVPRO of North Morris County can take to keep you open if possible. Give us a call at (973) 983-5657.