Does SERVPRO Provide Emergency Storm Damage Remediation in Denville?
5/12/2021 (Permalink)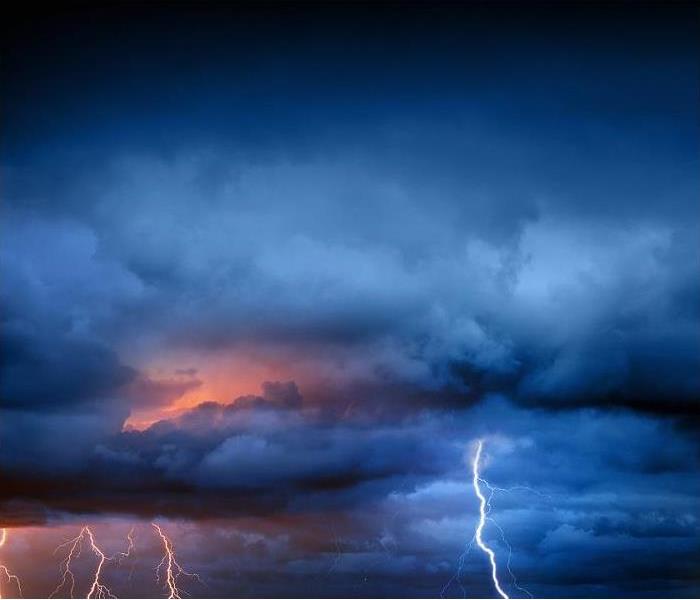 Strong storms are a regular occurrence in our area. Should you experience storm and flood damage, call SERVPRO! We are always on call.
Can SERVPRO Help with Storm Damage Remediation in Denville?
Storms on the east coast can cause a great deal of damage. There can be broken windows, holes in your roof, and water surging through your home in severe flooding situations.
SERVPRO provides fast response and emergency storm damage remediation to Denville residents and business customers. If you have a leaking roof from storm damage, we can provide an emergency roof tarp. We can also board broken windows to prevent additional storm damage. We can help our neighbors deal with emergency water damage from storms.
Many business owners and residents may not realize that in addition to responding 24/7 to emergency calls, removing debris, water, contaminants, cleaning, and drying the structure, we also can help in many other ways. For example, we provide:
Temporary warehouse space to store contents and valuables to keep them safe and dry.
We remove damaged drywall and install new drywall
We repair floors – carpeting, tile, and hardwood that has been damaged
Our team of SERVPRO professionals aims to repair your home, "Like it never even happened."
Call SERVPRO of North Morris County for storm damage services in Denville and surrounding areas. We can help 24/7. Call (973) 983-5657.