Need Commercial Emergency Water Damage Restoration in Denville – Call SERVPRO
9/29/2021 (Permalink)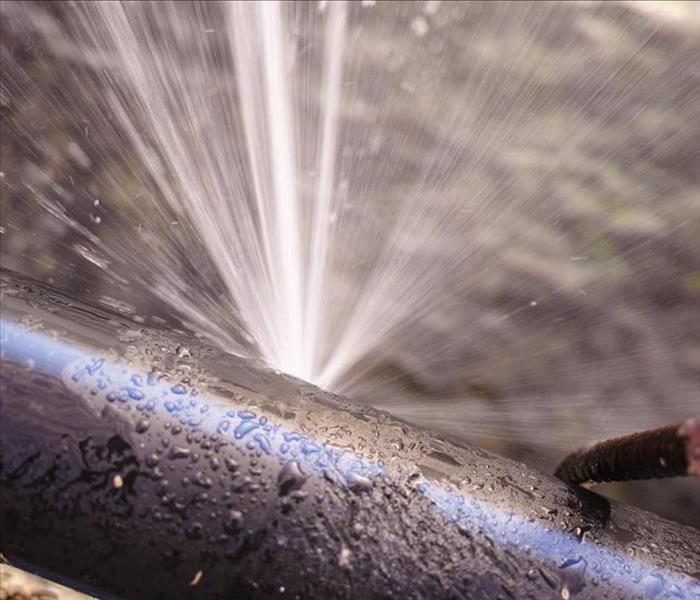 SERVPRO techs have the training and experience for any size commercial water damage to your property. Call now for fast and immediate service.
Mold in Commercial Buildings – Time for Water Damage Restoration in Denville
Burst water pipes in Denville commercial buildings require fast water restoration to minimize downtime of your retail operations. In addition, many tiny water leaks go unnoticed for weeks, even months, until one day your employees or even your customers ask what that musty smell is they keep noticing. It is probably mold, and there is moisture or even water leaking into the building somewhere that is an ideal location for a mold colony to grow. In many ways, a major break of a water pipe is easier since it is immediately noticed, and action can be taken to restore the damage.
Whether you have a major water leak flooding your business or smell mold in your office in Denville, it's time to call SERVPRO for help with water damage restoration. We can respond within four hours from your initial call and deploy the equipment needed to vacuum up excess water and begin drying floors, structures, and contents.
Mold can begin growing quickly in 24 to 48 hours if water removal and drying are not initiated immediately. Fast action by our team can avoid mold colonies and help your commercial operation return to normal quickly. Mold can cause health effects. At SERVPRO, we take the steps necessary to protect your employees and customers while mold remediation is underway.
While not every water leak causes mold to materialize, SERVPRO offers the following services to return your commercial business to normal as quickly as possible after a water leak:
Mold Inspections, Remediation, and Removal
Water Removal Services
Call SERVPRO of North Morris County for water damage restoration in Denville and surrounding areas. We can help 24/7. Call (973) 983-5657.